Meditation Blog
The Meditation Blog informs you of all new or updated web pages on do-meditation.com.
Stay up-to-date with new meditations and the latest news from the meditation world.
To subscribe to the meditation blog (no e-mail address necessary), RIGHT-click on the orange RSS button and then copy-and-paste the URL of this site's RSS feed into your RSS reader.
Or click on the Google, My Yahoo! or My MSN button if you use one of those. Simply follow their instructions.
Other good ways to keep in touch and share what you like (e-newsletter, Facebook, Twitter, Pinterest and Google+) appear on your left. Please use them and let's get a dialogue going.
The most recent updates to the web site are listed below.
Meditation and Depression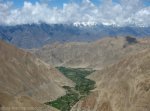 Feeling cut-off from life and your loved ones? You are likely depressed. Learn how meditation and depression are arch enemies and how meditation can help you reconnect with life and your loved ones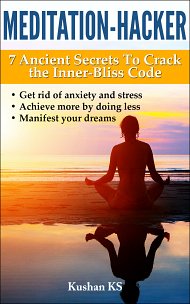 Get my book, Meditation-Hacker: 7 Ancient Secrets to Crack the Inner-Bliss Code and receive valuable information on meditation that you can use to improve the quality of your health and life.